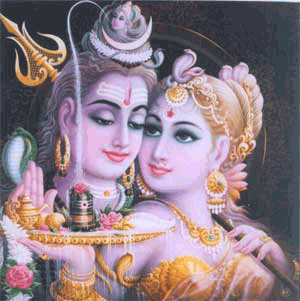 "A special thanks to all couples,
who chose me for their moments of relaxation"
The Neo-Tantra massage is a holistic treatment and oriental practice (no side effects), the Neo-tantra massage is the westernized version of the traditional tantra massage.
The Neo-Tantra massage is not a sexual service, please refrain strongly in applying for any type of sexual performance, the demand for paid sexual services is a criminal offense.

It's massage that has as its main objective to stimulate the deep potential of erotic desire and aims at pleasure, as opposed to the traditional Neo-tantra tantra does not target illumination.
The Neo-Tantra (neo-tantra term used to describe the use in modern western culture the concept of Tantra) aims mainly to the welfare and harmony of the couple and the achievement of higher pleasures ecstasy, is indicated mainly for couples, but not exclusively, because it can also be applied individually.
Perfect to rekindle the romance in your relationship intimate, very relaxing and energizing.
The Neo-Tantra massage is a sensual erotic massage, for couples, single man or single woman, which provides total nudity is for the couple who eventually also for the massage therapist.
It's a massage from Eastern roots, but westernized, as it can be run either on a futon on the couch professional that provides an initial part (such as the Indian Tantric tradition) with touches of feathers and touches with light and delicate fabric (called the infinite ecstasy), following the hot oil is poured all over the body of essential oils in addition to stimulating erotic effect.
The massage is performed on the entire body, from head to foot, stimulating all the chakras of the body awakening the Kundalini energy, it is a full body massage where the whole body is massaged deeply, touching and wrapping it, it is a slow massage, without pressure nor percussion, or kneading, are given special attention to the erogenous points of the head , hands and feet, closing exploits the tantric maneuver the gift of the God Shiva Shakti, the Cosmic Orgasm maneuver and massage Lingam and Yoni.
(The Neo -Tantra massage is not a sexual service)
Maneuvers main
touch , type / pressure , postillonage (external), scraping, pinching, massage lingam and yoni
Oil
carrier almond or sesame + stimulating essential oils
Incense
sandal for man (santalum album)
rose for women (cabbage rose)
Rhythm
slow - light - gentle - hugging - erotic
Duration
70 minutes
Rates